A Deeper Dive into Car Detailing
When most people talk about car maintenance, they're probably talking about mechanical maintenance – oil changes, brake pad replacement, fluid top-ups, and spark plug replacement.  But why aren't we talking about auto detailing?  While it may seem that car detailing is a superficial activity designed to make your car look clean, there are actually a wide variety of benefits to regular car detailing that ultimately protect your car and its condition for years to come.  Let's take a closer look.
Car detailing is much more than cleaning the interior and exterior of your car.  In fact, when you are working with a professional and reputable car detailing company like Deluxe Detailing – the key to our craft is in the details.  We offer a wide range of services so that your car is in immaculate condition inside and out.  There are many layers to car detailing services.  On the outside, exterior detailing involves thoroughly washing your car, tires, wheels, rims, and windows so they are free of dirt and grime.  Additionally, exterior detailing processes ensure that your paint is fresh and glossy.  So, while exterior detailing starts with washing and drying your car, we also bring expertise that allows us to polish and seal your car to restore your paint and leave a glossy finish.
Of course, car detailing services must also address the interior condition of your car.  Dirt, dust, and debris can quickly collect in the many crevices of the interior features of your car.  At Deluxe Detailing, we thoroughly remove dirt by vacuuming, shampooing, wiping, and deodorizing the interior of your car.  We offer a variety of package that suit your unique needs, but rest assured we always aim to leave your car in like-new condition
​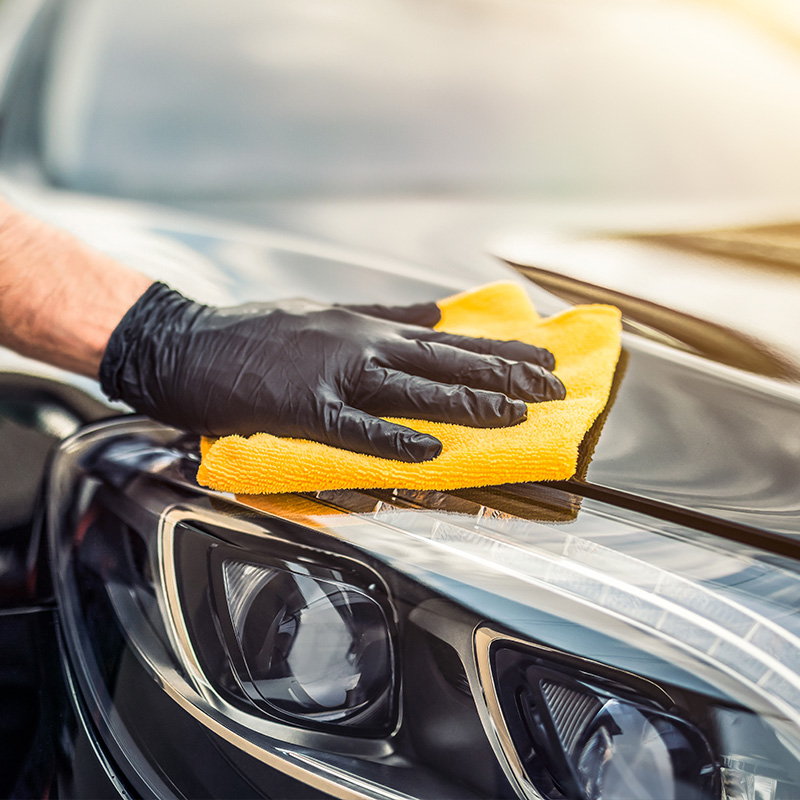 So then, outside having a clean car, what are the benefits of professional auto-detailing services?  First and foremost, regular detailing can help you stay healthier.  Our cleaning processes clean and sanitize the surfaces of your vehicle to reduce the presence of germs, viruses, and allergens.  Also, by removing debris, dirt, and dust, we are removing areas for potential bacteria growth.  Additionally, cars that are regularly maintained with a thorough detailing package retain their resale value better.  A car that looks new will sell for more, it's plain and simple.  And, when you are driving a car that looks great, you look great.  So, whether you have a professional reputation you want to uphold or you simply value maintaining a clean and orderly space, car detailing can be crucial to presenting yourself as a clean and orderly person.
Make no mistake, the professionals at Deluxe Detailing are well-prepared to work with you to develop a regular detailing package that maintains not only the engine but the body and interior of your car.  We can customize our services to your needs and offer exceptional, affordable detailing services that have allowed us to build a reputation as one of the leading car detailing companies in the lower mainland.  Plus, our mobile detailing services are convenient – we'll come to you to provide our industry-leading car detailing packages.
​