Convenient Mobile Detailing at your Home or Office
Whether you have a busy family life, a busy work life, or both, you probably rely on your car a lot – for your weekly commute, running errands, and chauffeuring the kids to their numerous activities.  No matter how you use your vehicle, there's no doubt it is an important part of your life and one that you want to maintain so it can serve you effectively.  Still, finding the time to thoroughly clean your car is not always high on the list of priorities.  Fortunately, there is an easy, effective, and convenient solution: mobile detailing at your home or office.
When you consider everything that goes in to a thorough car cleaning – washing the exterior including mirrors, windows, and wheels, disinfecting the interior, cleaning the windows, and vacuuming seats and floors – making time for regular car cleaning is something many of us have a tendency to overlook.  Nevertheless, you likely value having a clean and well-maintained vehicle.  With mobile detailing, you get the benefit of a carefully detailed vehicle without the time or hassle.
Additionally, by relying on professionals to detail your vehicles, you can trust that your car is in good hands.  Not only will they detail your car from top to bottom, they use cleaning products and techniques that are safe and effective for vehicles.  What does this mean?  First, professional detailing services are delivered in such a way that your car is protected – drive-through car washes are quick and convenient, but they risk damaging your exterior paint job.  Likewise, through their attention to detail and knowledge of cleaning supplies and techniques, detailing experts ensure to keep your interior upholstery and carpeting in excellent condition.  Finally, the professionals also know that your detailing needs are seasonal.  For example, during the winter salt and sand are used to prevent icy road surfaces, but these substances can wreak havoc on your car's paint.  On the other hand, summer road trips often result in bug splatters and dirt build-up that requires specialized cleaning to protect your paint.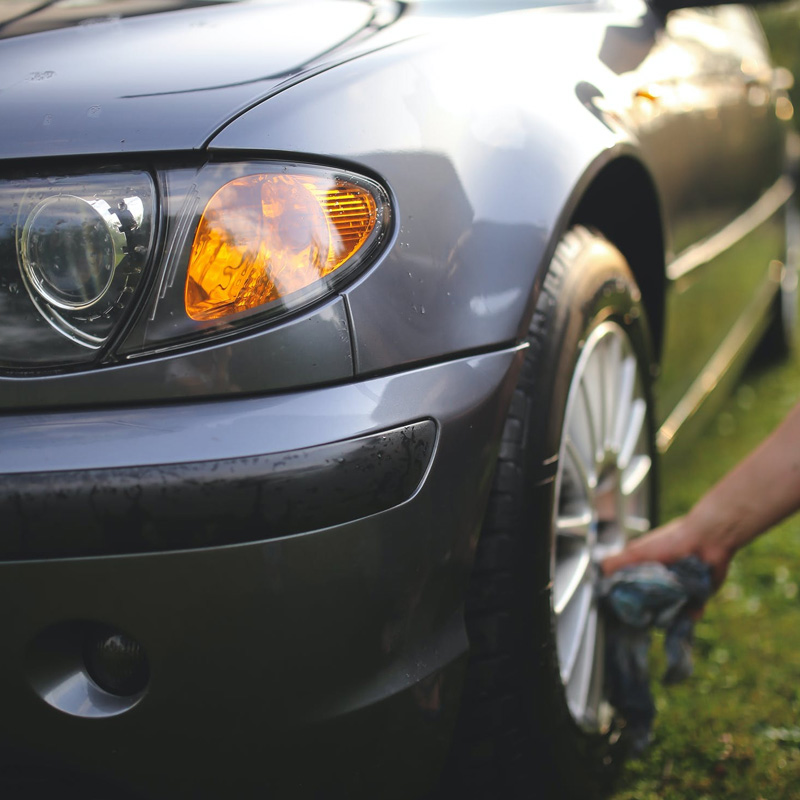 Convenient mobile detailing at your home or office is the perfect solution for keeping your vehicles in excellent condition, no matter how busy your schedule.  When you choose to work with Deluxe Detailing, our team of dedicated professionals work with you to deliver the services you need at a time that works for you.  Visit our website to select your cleaning service and book a convenient time that works for you.  At Deluxe Detailing we'll come to your home or office where we offer a comprehensive array of services including:
Interior and exterior cleaning
Leather cleaning and conditioning
Carpet shampooing
Paint correction and cut polishing
Decal and wrap removal
Vent sterilization
Scuff removal
Engine shampoo
Headlight restoration
Black trim restoration

Chrome and stainless steel polishing
Contact us today to learn more about how Deluxe Detailing can help you with completely customizable interior and exterior detailing packages and services.